Plantagenet Wines release its new luxury collection
July 1, 2019
Plantagenet Wines is proud to announce the release of a new luxury range of wines known as the Wyjup Collection.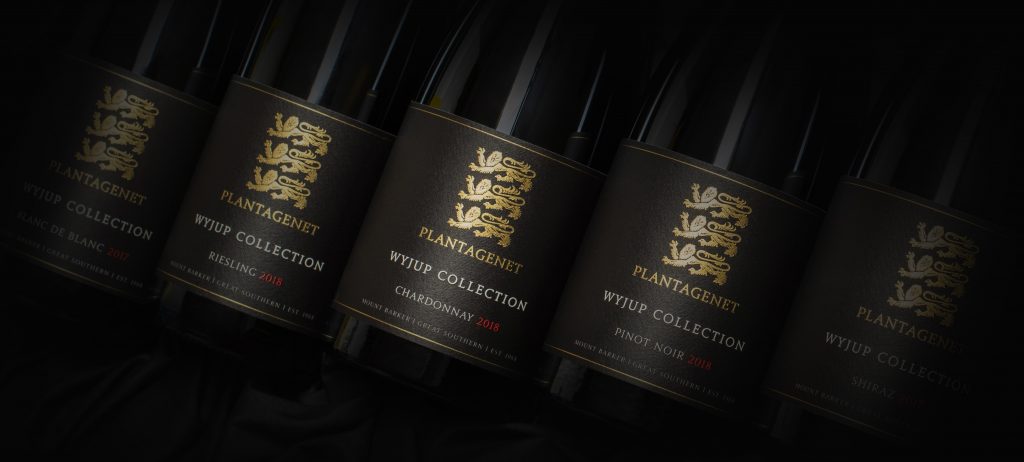 The Wyjup Collection is simply the finest wines Plantagenet produces each vintage. It is a celebration of its pioneering history as the Great Southern regions oldest winery first founded by Tony Smith and pays respect to the indigenous culture of the area.
Wyjup is the local aboriginal name meaning 'a little area'. The Wyjup Collection is crafted from the finest parcels of fruit from Plantagenet's five pioneer vineyards totalling 126 hectares first planted in the Mount Barker sub region of the Great Southern, Western Australia commencing with Bouverie (1968) followed by Wyjup (1971), Crystal Brook (1988), Rocky Horror (1999) and Rosetta (2001). Each vineyard has unique characteristics, ancient soils and a cool maritime climate creating expressive wines of provenance, quality and prestige.
Tom Wisdom, General Manager and family member of the Lionel Samson Sadleirs Group first established in Fremantle in 1829 and owner of Plantagenet states; "Our vineyards produce outstanding quality fruit that can only be achieved after the vineyard has aged, become balanced with its surroundings, and responds to the terroir that is distinctively Mount Barker, Great Southern. The Wyjup Collection is the best natural expression of this terroir and attention to detail by our passionate production team led by Luke Eckersley, Chief Winemaker and Jordan Ellis, Chief Viticulturist".
Luke Eckersley supports this by saying "A great wine is born in the vineyard, in that its potential has already been predetermined by the time it reaches the winery. It is my task as chief winemaker to understand this potential and craft a wine with the winemaking team that allows this potential to be truly expressed".
Jordan Ellis says that the vineyards are ready. "My viticultural team is focused on preserving the expression of the fruit in a way that maximises its approachability now and for the ages".
The wines will be released in September in very limited quantities exclusive to cellar door, wine club members and a small number of wholesale customers in the WA market through distributor Red + White.
| | | |
| --- | --- | --- |
| The Wines | Bottles Made | $ RRP |
| Plantagenet Wyjup Collection Blanc de Blanc 2017 | 4650 | $ 45 |
| Plantagenet Wyjup Collection Riesling 2018 | 1300 | $ 45 |
| Plantagenet Wyjup Collection Chardonnay 2018 | 1160 | $ 60 |
| Plantagenet Wyjup Collection Pinot Noir 2018 | 1330 | $ 60 |
| Plantagenet Wyjup Collection Shiraz 2017 | 540 | $ 80 |
| Plantagenet Wyjup Collection Cabernet Sauvignon 2018 | Tbc – To be released in 2020 | $ 80 |